Fireboy And Watergirl 6 HTML5 Game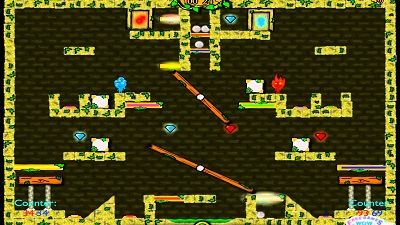 Description
:
Fireboy and Watergirl 6 you are in control of the boy and the girl at the same time. Make sure you use the mechanics of each level to create a safe way to the exit door of each level and collect all diamonds.
How to Play Fireboy and Watergirl 6?
Use A,W,D to move WaterGirl
the Arrow Keys to move FireBoy.
Click the green gem on the bottom of the screen or press "P" to pause the game.