Whack Your Neighbor HTML5 Game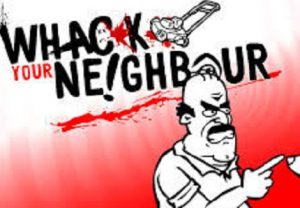 Description
:
Whack Your Neighbor is a game to beat neighbors with grisly gory images. Your dog went to the toilet indiscriminately in the neighbor's house, so he came to ask you. You are a person who doesn't like to be disturbed, and you will find a way to fight him. In this game there are 27 ways to beat your neighbor, very cruel and frightening through various weapons objects. You will click on objects that are appearing where you stand and use it to hit your neighbors. After each click you will have a self-running video of your action. These actions can be very brutal or crude, for example, when you are frying sausages, you will use that machine to kill him; either chopping down a tree to make him flatten, or letting your dog suck him in the face … there are lots of cruel, weird acts and things around you, from purple swords to them.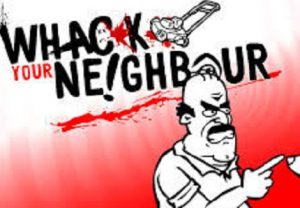 Find out all the ways to become a winner in this game, so no one dares to say anything to you.
This game has many scary and bloody scary images so this game should not be played by children, it will affect their psychology.
This game is completely free to play, so you can download it or play online without having to care about the money. You can share your results on social media or review them later.